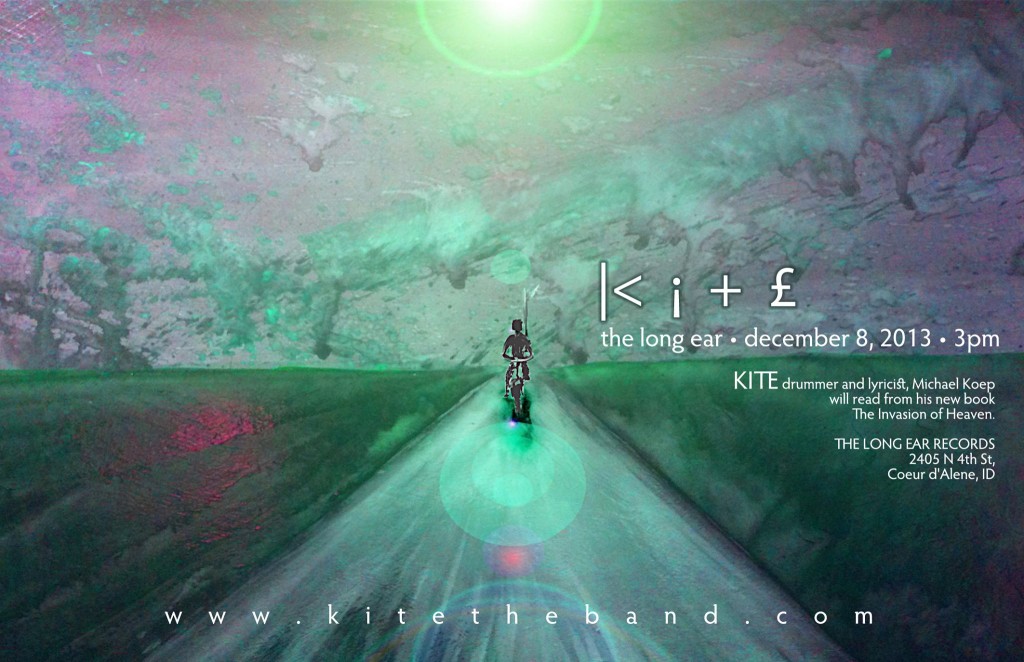 ---
The Invasion of Heaven

is here!

KITE drummer and lyricist Michael Koep's debut novel is released July 21st! You can order The Invasion of Heaven, Part One of the Newirth Mythology in hardback/paperback or kindle ebook.
Visit his website to learn more:
www.michaelbkoep.com
---
May 15th, 2013: Big News!
KITE's latest single, The Reflector Suite, will be out later this summer. Please check back for details.
---
January 28th, 2012: New tunes from Monte…
Three new video releases from Monte Thompson's upcoming solo record – enjoy.
Monte's YouTube Channel
---
May 31st, 2011: Now continues…
"The Proposal" — The second digital single for KITE's new album "We Are Now."
You can get a copy of "The Proposal" at: Amazon MP3
iTunes

CdBaby MP3

Watch the video:
Give it a listen:
You can download the Digital Booklet (lyrics/artwork/credits) for "The Proposal" here: